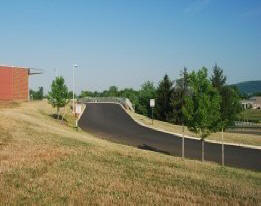 Civil engineering is all about overcoming challenges and obstacles through problem solving and consideration. DRH Engineers PLC leverages experience and technology to plan and execute civil engineer projects of all types, while remaining adaptable and agile as the project evolves. As a result, we're well-known for cost-effective, comprehensive civil engineering in Warrenton, Fauquier County, Bealton, Opal, and Airlie, VA.
We approach every civil engineering opportunity from a multi-disciplined perspective, to ensure projects proceed smoothly, on time and within our client's budget. The result is always an attractive, marketable, successful result. Contact us today to learn more about our civil and forensic engineering work!
Civil Engineering Experience
Our wide breadth of experience enables us to be an all-in-one civil engineer in Warrenton, VA, providing clients with all of the critical services and oversight needed to progress a project forward. Our experience includes all of the following in-demand projects:
Commercial Pad Site & Centers
Industrial Pad Sites
Feasibility Studies
Road & Street Design
Storm Drainage & Storm Water Management
Grading & Erosion Control
Water & Sewer Utilities


Solar Project
DRH Engineers PLC provides structural evaluations of existing roofs to allow PV projects to be safely installed on industrial, commercial, and residential roofs.
We also design new structural systems for PV supports, including racking, canopies and roof structural enhancements. Additionally, we design piers, piles, footings, concrete pads, retaining walls and anchorage, along with seismic designs.
With our in-house expertise, DRH Engineers PLC can provide the best, most cost-effective solution for new and retrofit designs.
DRH Engineers PLC provides the following solar engineering services to the solar industry:
Designs tailored to your goals and budget
Site selection analysis
Solar – Commercial System Layout and Site Plan Design
Certification of permit document
Structural Evaluation of existing buildings to ascertain their ability to support new PV solar installations
Wind, Snow and Seismic Analyses
Foundation / Pier / Footing Designs
Load Demand Analysis
Structural Analysis and Designs for Solar PV ground mount and roof mount Installations